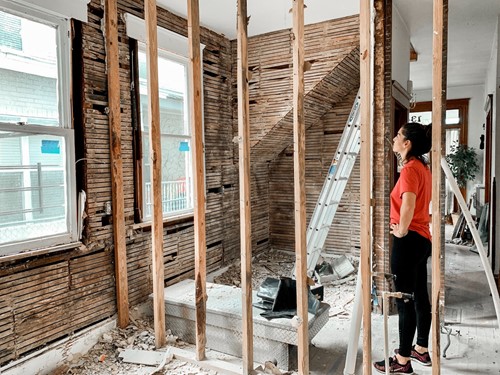 When choosing a home, many potential buyers opt for a fixer-upper. Fixer-uppers can be fulfilling projects and potentially save money compared to buying a move-in ready home. However, it can also be an incredible amount of work that requires ample preparation. If you're thinking of going for a fixer-upper, here are the most important things to do first:
Get a Trustworthy Inspector
An unbiased inspector should be first on your list of professionals to contact. When you find a home you're interested in, schedule a walkthrough with your chosen inspector. It's a good idea to get an inspector with building experience and has experience inspecting older homes, as many fixer-uppers on the market are multiple decades old. Ask lots of questions during the walkthrough.
Price Renovation Costs
Another walkthrough to schedule is with a contractor. Get an estimate for any obvious repairs but also for your renovation plans. Share all the details so you can come up with an accurate budget for improving the home after purchase.
Check City Rules & Permits
Many local laws require permits for renovation and construction work on existing homes. As these permits can come with fees, it's crucial to factor them into your budget along with the rest of your renovation plans. Research local rules and permits needed for the specific type of work you plan to put into the property.
Learn About the Neighborhood
Just as if you were planning to buy a move-in ready house, it's important to know the neighborhood you'll be renovating in. This will help with many aspects of the process, but will make budgeting and planning upgrades easier, as well. If possible, get a list of comps on local homes to see if they have the same improvements you're planning. By doing this. You avoid overspending on unneeded details that might not sell well.
There are a lot of things to consider in buying a fixer-upper. To get the best possible results, take care of these key items before you buy.